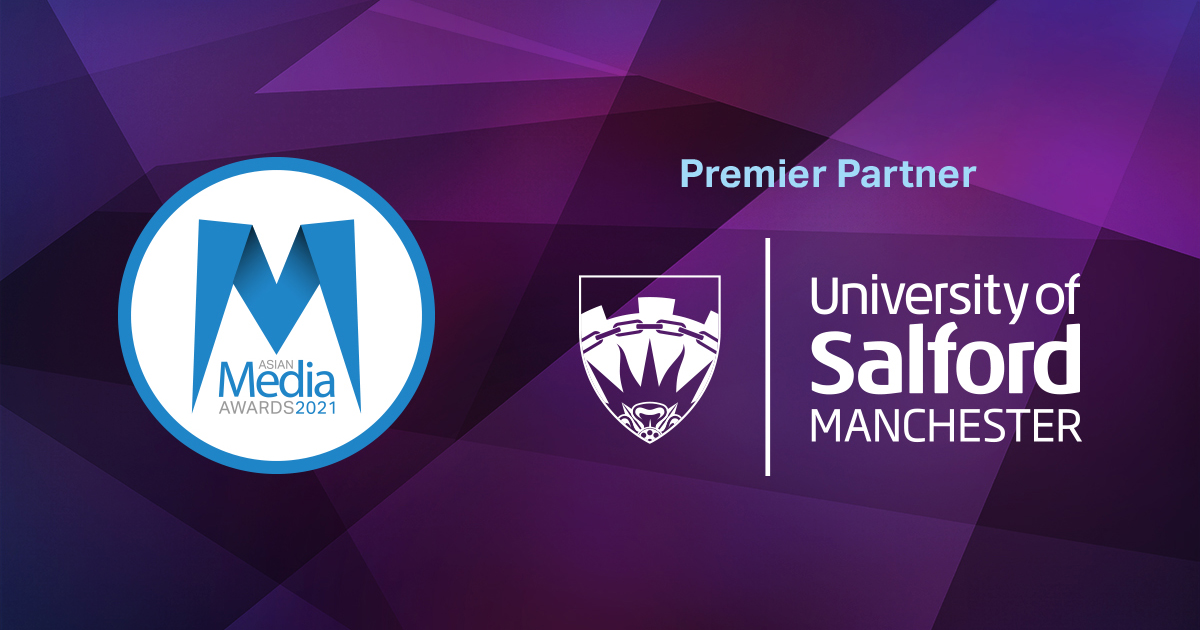 The University of Salford will be the headline partner at this year's Asian Media Awards.
The ninth AMA Ceremony will return to Manchester on Friday October 29. Before then the official Shortlist Announcement will take place on Monday September 20.
The events will be held in accordance with government restrictions at the time.
Professor Allan Walker, Dean of the School of Arts, Media and Creative Technology at the University of Salford, said: "We are absolutely delighted to continue our long-standing support of the Asian Media Awards as premier partner for another year.
"The awards highlight just how many talented people are working in the media from Britain's Asian communities and we want that number to grow.
"We also want to continue to be at the heart of helping ensure that the media fully represents the diversity, talent and creativity of the UK population in the 21st century.
"Our partnership includes our staff and students working with the Asian Media Awards along with schools, colleges and the industry to help make that happen."
The Salford School of Arts, Media and Creative Technology is a hub of discovery, creativity and innovation. Courses, ranging from Music, Dance and Design to Media, English and Performing Arts, are industry-focused, multidisciplinary courses are designed to shape the next generation of working professionals.
A spokesperson for the AMA's said: "The university is committed to working with us to help celebrate the contribution of those working in the media at all levels. Our series of events look to highlight inspiring and creative productions as well as hear of new and up-coming talent.
"The awards aimed to drive diversity and inclusion within the media industry, something that will help to inspire future generations. And we are delighted that our partners share in this ethos."
You can find out more about The Salford School of Arts, Media and Creative Technology by clicking here.
---
The closing date for all nominations is Thursday August 19. A full list of categories can be viewed by clicking here.
The official Shortlist Announcement will be made on Monday September 20.
Previous recipients of an Asian Media Award include Krishnan Guru-Murthy, Waris Hussein, Art Malik, Mehdi Hasan, Nina Wadia, Anita Rani, Shobna Gulati & Faisal Islam.
The University of Salford are Premier Partners to the Asian Media Awards.
Other Partners to the awards include ITV, MediaCom, M.E.N, & Press Association Training.
The awards are also supported by Manchester Metropolitan University, Routes Into Languages North West, AMT Lawyers, DKR Accountants, 6G Internet, Supreme Dream Events, Payal Events & Cleartwo.