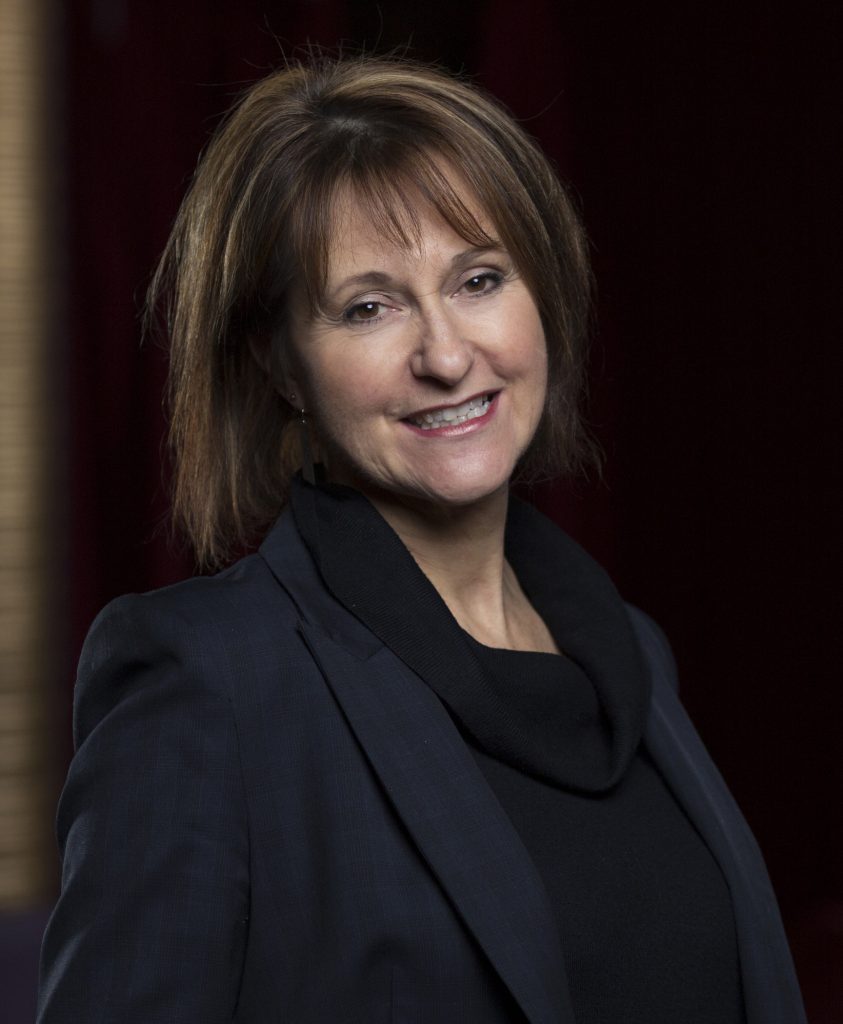 Director, Palace Theatre & Opera House Manchester
Sheena has over 30 year experience in theatre, in leadership roles and as a producer.
She was Chief Executive of West Yorkshire Playhouse in Leeds, Executive Director of the brand new multi-million pound arts centre HOME in Manchester and Head of Theatres and Festivals in Bradford, where she led the Alhambra Theatre and St Georges Concert Hall.
In Bradford she was responsible for the  delivery of all the city's outdoor events and festivals and produced the Bradford Mela for 4 years. Sheena has also worked for the Arts Council of England and is a Board member of UK Theatre, the industry body representing theatres across the UK. She is a visiting fellow at University of Leeds where she contributes to work on organisational change within the cultural sector.
The Palace Theatre & Opera House, Manchester are part of the Ambassador's Theatre Group. ATG are the largest theatrical management company in the world, owning and operating over 45 theatres in the UK, USA, Australia and Germany.