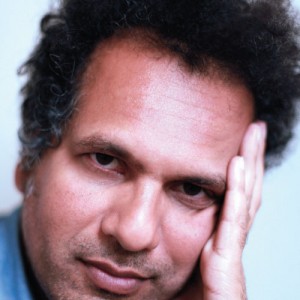 Writer & Broadcaster
Sarfraz Manzoor is a writer and broadcaster. He was born in Pakistan and came to Britain aged 3 in 1974. He was brought up in Luton where he attended comprehensive school before leaving to study at Manchester University.
He has been a print journalist for twenty years- his work has most often been featured in The Guardian but he has also written for The Times, The Sunday Times Magazine, The Independent, The Telegraph, The Spectator and Esquire magazine. He is also a familiar voice on Radio 4 where he has presented documentaries for more than ten years on subjects as varied as Indian jazz, black cowboys, Johnny Cash and John Lennon.
Manzoor began his journalistic career at Channel 4 News where he spent 7 years as a producer and reporter before joining Channel 4 as a deputy commissioning editor.
Alongside his print and radio career Manzoor has presented and directed television documentaries and regularly appears on television as a critic and commentator on shows such as The Review Show and The Culture Show.
He has also performed a one man comedy show at the Edinburgh Festival which later toured the country and he is currently working on a feature film adaptation of his acclaimed childhood memoir 'Greetings from Bury Park'- which describes growing up in eighties Luton as a working class British Pakistani whose life is transformed by the music of Bruce Springsteen- the film will be directed by 'Bend it like Beckham' director Gurinder Chadha.