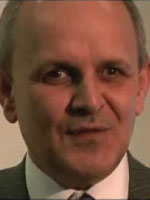 Diversity Consultant
Vidar spent over 25 years working for ITV, most recently as a member of the ITV News Senior Management Team with specific responsibility for Diversity, across ITV's 8 English regions, Wales and the Channel Islands.
Other earlier executive roles with ITV were Editor/Executive Producer on regional political, religious and social action magazine programmes, documentaries and 'live' debates in the Midlands.
Vidar also spent a number of years as a Consultant with Channel 4's daytime political show produced by ITN and also worked on a number of documentaries for the BBC's Disability Unit.
He was an associate of the British Creative Industries' Disability Network and is now an associate with the Business Disability Forum, as well as a trustee/director with a number of not-for-profit organisations, regionally and nationally, in the Arts and Disability sectors.