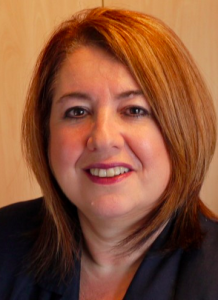 Programme Leader, Journalism
Amanda Leigh has worked as a professional journalist, mainly in print and online, for 30 years. She also worked as a freelance feature writer for the Manchester Evening News contributing women's page and magazine features.
She became deputy editor and subsequently editor of the Salford City Reporter and Advertiser, a position she held from 1996-2002. During that time she ran a series of successful campaigns for the benefit of the city and a sustained campaign calling for restriction of firework sales which led to a change in British law.
In 2002 she became editor of the Stockport Express and Stockport Times newspapers. In 2009 she left GMG/MEN Media to work as a Media Consultant, advising Manchester Metropolitan University on the development and provision of journalism courses and devising and writing the current MA in Multimedia
Journalism, for which she is now Programme Leader. Mandy is also a member of the UK Society of Editors.